Longer Recovery Boom Launched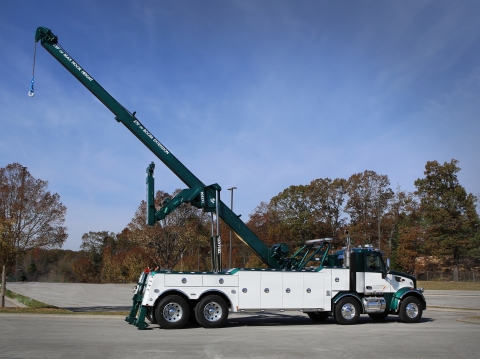 Miller Industries launches new extra-long heavy wrecker.
Ooltewah, TN –Miller Industries Towing Equipment Inc. announces a new longer version of their heavy-duty Century® 9055 integrated wrecker- the 9055XL.
This longer version provides 60 inches more length to the recovery boom for a maximum length of 276 inches, and an impressive 359-inch hook height. This improvement was achieved all while maintaining the same impressive 18,000 lb. boom rating when fully extended and at a 39-degree boom angle. Though the extended capacity is less than the Century® 1075S rotator, the 9055XL's length is the longest three boom section Miller Industries manufactures. With the improved height and reach features, this much lighter-weight designed unit can easily fill these requirements.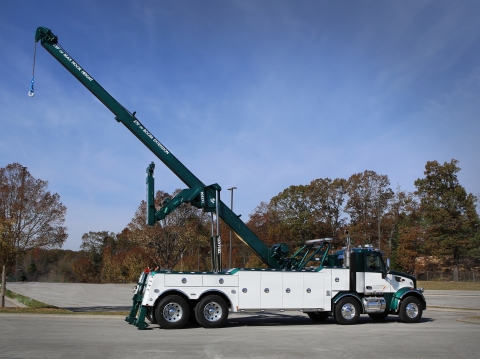 A second benefit from a longer boom is the enhanced forward center of gravity of the wrecker. A longer boom means more weight on the front axle when driving. More weight on the front axles provides for better vehicle balance during the towing process with a casualty on the rear underlift.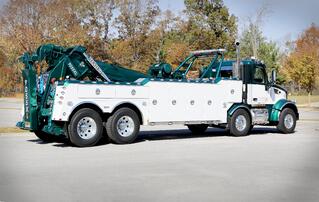 The 9055XL also boasts a significant increase in underlift tilt power. The tilt power increase is primarily due to a much larger hydraulic cylinder. The extra power provides towers with maximum power and maneuverability when towing an especially heavy casualty or towing on a second steer axle like that found on a pump truck or concrete mixer truck.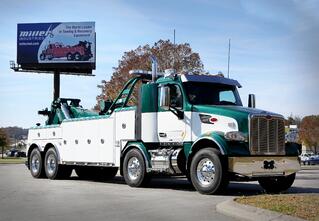 In an effort to accommodate longer safety chains, the 9055XL features enlarged safety chain storage compartments. A standard feature on the 9055XL is two conveniently placed retractable pneumatic service air lines. These retractable "emergency" and "service" airlines are especially helpful for quick access and storage required on almost every tow. In addition, a third quick disconnect air supply port for pneumatic tools is also tailboard mounted. The seven-way plug for a wireless tow light is now located inside the control station to minimize theft of the transmitter plug.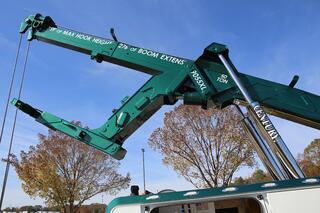 For more information please visit the Century 9055 product page.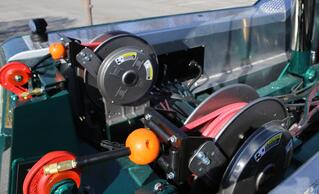 For more information on this product or other Miller Industries products please contact your local Miller Industries Distributor. Our network of knowledgeable distributors is the largest in the entire towing & recovery industry and they are ready and waiting to help with all your equipment needs.