Cummins® X15 Engine Fuel Filter Maintenance Video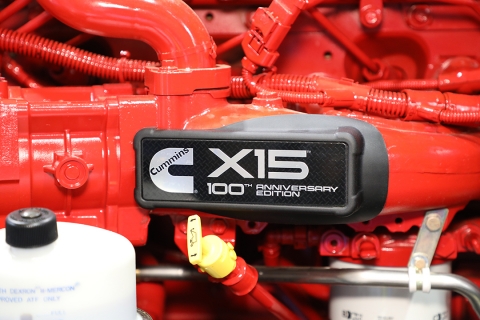 This maintenance video is the last in a three-part video series with Cummins Engine Company covering the air and fuel systems. In this video, we show how to change the fuel filters on your class-8 heavy-duty truck chassis fuel filter system for the Cummins® X15 Performance Engine. The fuel system on the X15 engine is tuned for maximum performance and thus needs to be maintained to ensure your tow truck is ready to meet the demands that may arise. This video demonstrates the proper way to change both the stage-1 and stage-2 fuel filters found on the Cummins® X15 engine.
We hope you find this video helpful. You can visit Cummins® and Paccar® websites for engine specifications and more maintenance information. If you haven't yet had a chance to watch the first two videos in this Cummins® maintenance video series, just click here to watch both previous videos.
For more information on new truck chassis and wrecker pricing and availability please contact your local Miller Industries Distributor.