Heavy-Duty DP Winch Brake Rebuild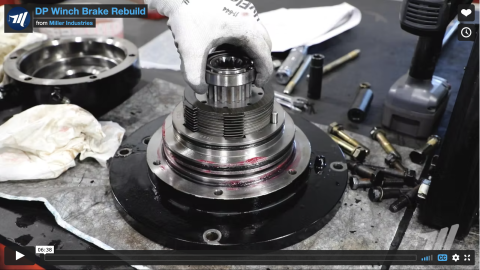 In this in-depth video, our friends at TWG walk us through how to conduct a brake rebuild on a heavy-duty DP Winch. When locating the winch brake remember it is located on the motor side of the winch, so removing your hydraulic winch motor is necessary. However, most of the time all of these steps can be conducted without removing the winch from the wrecker or rotator unit. During this brake rebuild, TWG demonstrates how to disassemble the winch brake housing and brake, change the O-ring seals, and reassemble the brake components and housing.
If you have any questions after watching this video or you need further assistance, please email service@dovertwg.com or reach out to your local Miller Industries Distributor.
For more information on this product or other Miller Industries products please contact your local Miller Industries Distributor. Our network of knowledgeable distributors is the largest in the entire towing & recovery industry and they are ready and waiting to help with all your equipment needs.