The Medium Duty Favorite the Holmes 600R Resurrected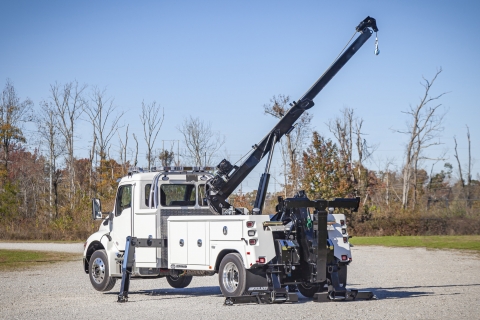 Miller Industries Towing Equipment Inc. brings back the Holmes 600R medium-duty rotator, but with a newly redesigned "Knee Boom" underlift. This 16-Ton rotator is one of the most versatile medium-duty towing and recovery units on the market. The 600R comes equipped with a 32,000 lb.-rated dual-stage extendable recovery boom that offers operators an impressive 220-inch maximum hook height.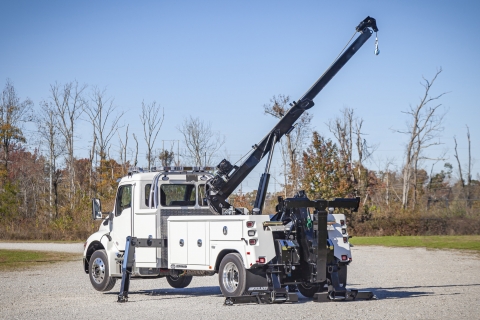 The recovery boom features 32,000 lbs. of retracted capacity at 30 degrees off the tailboard and an impressive 12,000 lbs. at the same position when fully extended. This Holmes rotator provides 213 degrees of boom rotation making this rotator a perfect fit for road-side recoveries. Add a fully wireless remote control, dual 15,000 lb.-rated planetary gear recovery winches, and hydraulic outriggers for stability and the 600R stands ready to tackle light and medium-duty vehicle recoveries.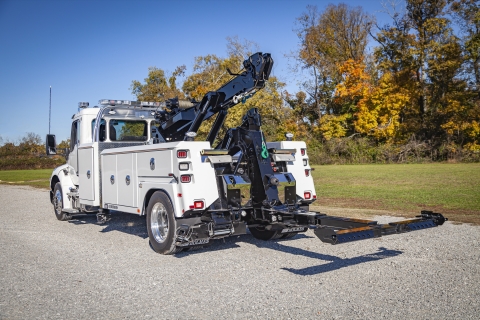 With the addition of a 12,000 lb.-rated knee boom style underlift the 600R offers a new advantage as it sets the stage for medium-duty towing versatility. The addition of a "knee boom"-style underlift over the previous style expands the units' towing capabilities by adding an impressive 81 inches of reach from the tailboard of the wrecker to the centerline of the towing fork.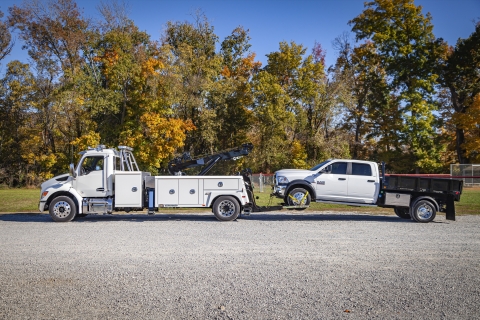 The redesigned 600R underlift also provides towers with the flexibility of 41.5 inches of maximum horizontal height for towing in a variety of applications. Having standard equipment like the 4,000 lb. rated light-weight aluminum scoops, 6,000 lb. rated steel "L" arms, pivoting receivers, removable wheel retainers, 3 sets of cast steel towing forks, and a knee boom underlift with a fully extended rating of 9,000 lbs., makes the 600R ideal for towing everything from fixed frame inner-city trucks to passenger vehicles.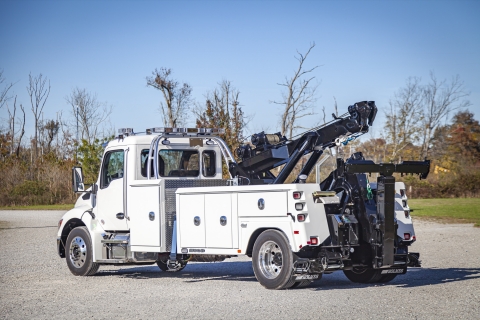 The Holmes®️ 600R also comes with plenty of toolbox storage and lots of optional features and accessories. This newly redesigned 600R will be on display at the American Towman Expo in Baltimore, MD for the first time Nov. 12th-14th. Miller Industries' vast global network of distributors are now taking orders for the 600R. For detailed specifications or more information on the Holmes 600R please visit our website at millerind.com.
For more information on the Holmes®️ 600R or other Miller Industries products please contact your local Miller Industries Distributor. Our network of knowledgeable distributors is the largest in the entire towing & recovery industry and they are ready and waiting to help with all your equipment needs.