Hook'in It Up…With Car Carrier Wheellift Options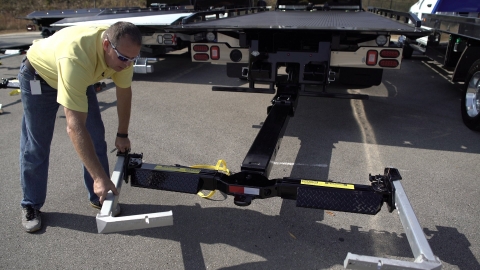 This video showcases the different wheel lift options available from Miller Industries for your Century®, Vulcan®, or Chevron™ car carrier. In this video, we show the different wheel lift options and their benefits across all brands of carriers from the 10-Series car carrier up to the 16-Series carriers. Our own Fred Grueber also demonstrates some of the benefits associated with the different style wheel lift hook-ups.
Didn't see the videos on carrier wheel lift lubrication? ...Watch them here:
Car Carrier Wheel lift Lubrication
AutoGrip II Wheel lift Lubrication
For more information on this product or other Miller Industries products please contact your local Miller Industries Distributor. Our network of knowledgeable distributors is the largest in the entire towing & recovery industry and they are ready and waiting to help with all your equipment needs.