New Solutions for Heavy Loads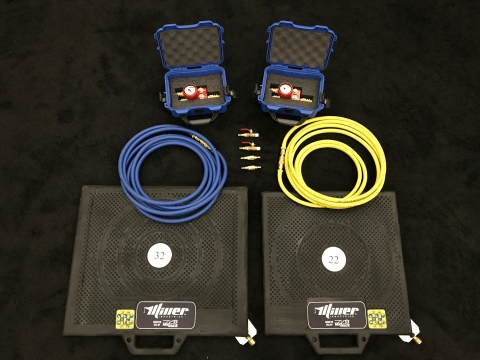 Miller Industries Offers High-Pressure Air Bag Lifting Kit
Ooltewah, TN –Miller Industries Towing Equipment Inc. now offers a high-pressure air bag lifting kit, ideal for use in heavy-duty recoveries.
This new high-pressure kit is manufactured by MatJack, an Indianapolis, Indiana-based company. The MatJack® high-pressure kit includes both 22-Ton and 32-Ton lifting bags that are designed to lift the heavyweight commonly found on overturned tractor-trailers, vehicles stuck in a ditch, and many other challenging recovery situations.
The MatJack® airbags help to provide access during recovery or tow when there would otherwise be no space to place a strap or chain under the load. The airbags operate off the service air, are found on the back of the heavy-duty tow truck, and can lift up to 32 tons with the push of a button. This high-pressure kit is ideal when outfitting all heavy-duty wreckers.
MatJack® air lifting bags have been in the towing industry since 1981 and are made in the USA. Miller Industries is proud to partner with MatJack to offer their customers the best products available in the towing and recovery industry. For more information on the MatJack® high-pressure kit or other new products from Miller Industries see a local Miller Industries Distributor.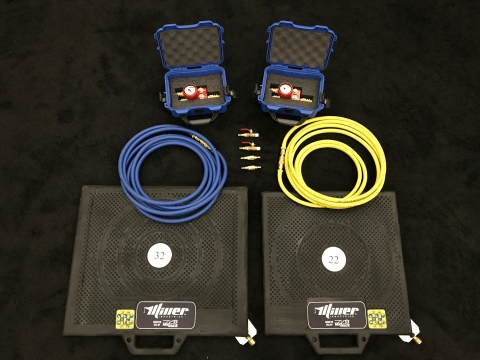 For more information on this product or other Miller Industries products please contact your local Miller Industries Distributor. Our network of knowledgeable distributors is the largest in the entire towing & recovery industry and they are ready and waiting to help with all your equipment needs.