Short-Height Narrow-Width Heavy-Duty Axle Fork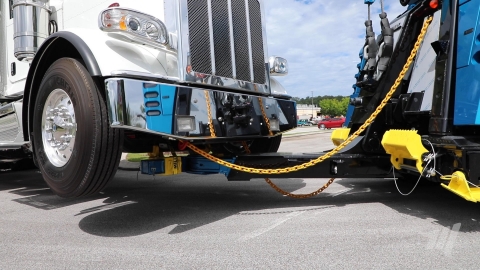 Here is a short video that demonstrates the advantages of the Miller Industries exclusive short-height narrow-width heavy-duty axle fork. This fork is one of the most widely used attachments for heavy-duty towing in the industry. This towing fork allows for a snug fit to the front axle on many tractors on the road today. When used properly with the tie-down straps, these forks make the job for tow operators that much easier.
The heavy-duty short-height narrow towing forks are forged of high-grade steel and fit perfectly in the Miller Industries heavy-duty fork holder. As shown in this video, we even provide a small tip to help with sliding on the axle while turning corners with a load.
For more information on Miller Industries towing attachments, wreckers, rotators, or car carriers please reach out to your local Miller Industries Distributor. They are a wealth of knowledge and are ready to help.