Stay Powered Up for Heavy-Duty Recoveries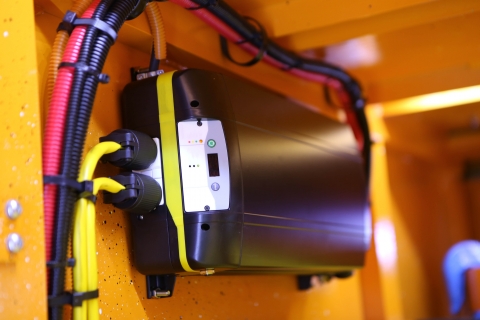 This video shows the benefits of the power inverter offered by Miller Industries as an accessory to your heavy-duty wrecker or rotator. Whether adding on a power inverter to your existing wrecker or configuring your new wrecker or rotator, this power inverter provides all of the charging ability and power that you need to get the job done.
More Info:
Heavy-Duty Wreckers: https://www.millerind.com/products/heavy-duty
Rotators: https://www.millerind.com/products/rotators
For more information on this product or other Miller Industries products please contact your local Miller Industries Distributor. Our network of knowledgeable distributors is the largest in the entire towing & recovery industry and they are ready and waiting to help with all your equipment needs.