Troubleshooting DP Winch Gear Cover Vent Leak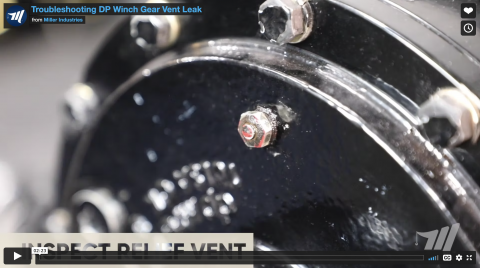 As you start your spring cleaning or monthly maintenance cycle you might notice some oil on the side of your winch. What should you do?
Here is a video that walks you through how to troubleshoot leaks from your DP Winch gear cover vent. The simple checks outlined in this video can help you keep the winches on your heavy-duty wrecker or rotator in top working order.
If you have any questions after watching this video or you need further assistance, please email service@dovertwg.com or reach out to your local Miller Industries Distributor.
For more information on this product or other Miller Industries products please contact your local Miller Industries Distributor. Our network of knowledgeable distributors is the largest in the entire towing & recovery industry and they are ready and waiting to help with all your equipment needs.