4WD & AWD Towing Made Easy!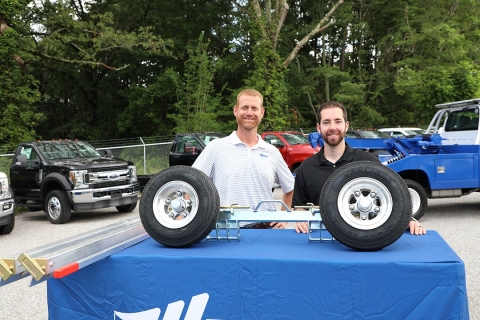 For light-duty wreckers and autoloaders, there is a piece of equipment that helps with towing 4/All-wheel drive vehicles. Sometimes situations dictate the necessity, and in a tight situation, the Collins Hi-Speed® Dollies can serve as one solution for successful tow.
This video showcases the Collins Hi-Speed Dollies and covers some basic tips for using the dollies with your Miller Industries wrecker.
The Collins Hi-Speed Dolly Pro is available for purchase from your local Miller Industries distributor. Please contact your local distributor for pricing and availability.