Century M100 - 103,000 lb. Recovery Demonstration Video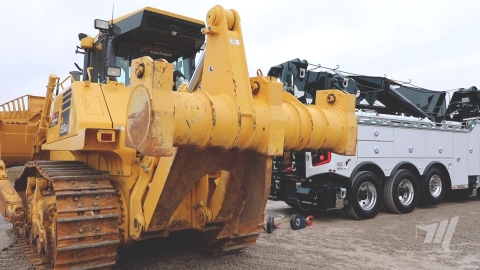 In this video, we surpass all other contenders by demonstrating the raw power and versatility of the Century M100.
Thanks to Mashburn Equipment LLC and our friends at Chambers Motors Inc. with their beautiful new M100 rotator, we were able to open up a can of awesomeness on this 103,000 lb. bulldozer.
When you are faced with a challenging recovery that pushes the limits there is no better resource than this juggernaut of a rotator.
For more information on the Century M100 or other Miller Industries products please contact your local Miller Industries Distributor. Our network of knowledgeable distributors is the largest in the entire towing & recovery industry and they are ready and waiting to help with all your equipment needs.