More Galvanized Options for Car Carriers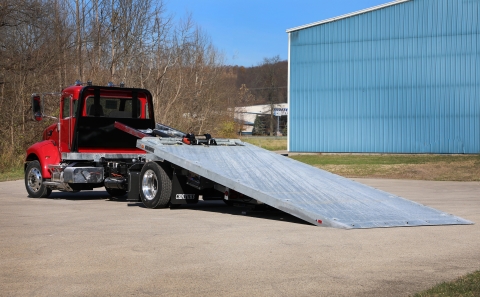 We are proud to announce that we now offer a galvanized deck option for both 12-Series and 16-Series steel car carriers. This new deck option brings a new level of durability and corrosion resistance to the weather as well as resistance against road salts and chemicals found on roadways. We have long offered the galvanized decks for the industrial carrier lineup from 20,000 lb. capacity up to 40,000 lb. capacity, but now offer this weather-resistant option in the 12,000 lb. and 16,000 lb. capacity carriers.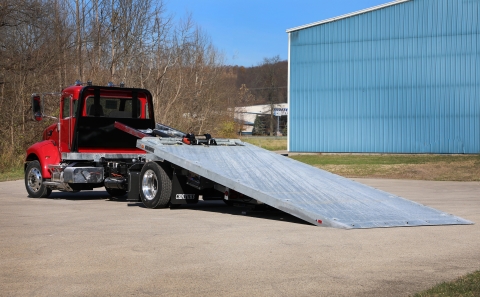 When paired with the existing options for a galvanized subframe and pylon this makes a fully galvanized solution available for your next 12,000 lb. or 16,000 lb. rated steel car carrier. When ordering a galvanized carrier deck this increases the overall weight of the unit and therefore each unit also receives heavier-duty main rails, side rails, and cross-member supports for added stability and long life. The galvanized option is not available when ordering the SST, LoadRite 2, or Right Approach tail options. For more information or questions on the new galvanized deck option for 12-Series and 16-Series steel carriers please contact your local Miller Industries distributor or email sales@millerind.com.
For more information on this product or other Miller Industries products please contact your local Miller Industries Distributor. Our network of knowledgeable distributors is the largest in the entire towing & recovery industry and they are ready and waiting to help with all your equipment needs.