Get the Best View…See the Difference!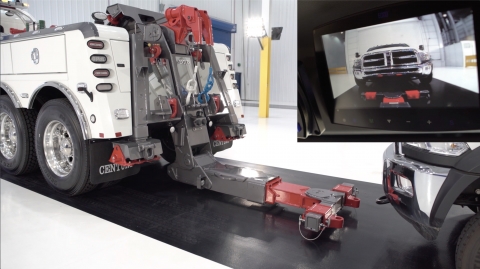 One small feature that can make a big difference for towing is a reverse camera system for your wrecker. In this video, we explore the benefit of the Miller Industries™ optional Dual Reverse Camera System for medium and heavy-duty wreckers. This system comes with a monitor for inside the cab of the truck and dual reverse cameras for both high angle and low angle views at the back of the wrecker.
With this system, you are able to see your underlift position to the casualty and get a higher rear view when navigating tight areas. Navigating urban or city streets in a heavy-duty towing unit can be challenging at times. With the backup camera system from Miller Industries, you can rest easy knowing that you will have the best view possible.
Miller Industries Part Number: 124004733
Looking to get this camera system or a maybe new wrecker or carrier? For more information, pricing, or availability please see your local Miller Industries Distributor.