Lets Dig In ...To Rotator Add-Ons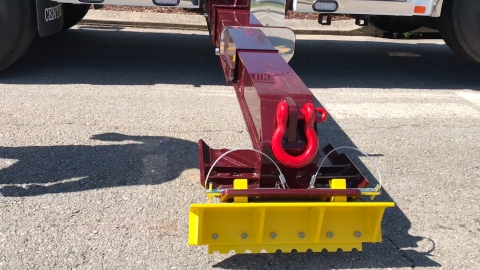 This spade attachment helps you to really dig in on tough side load recoveries. The spade attachment makes a great accessory for your Century® or Vulcan® rotator when outfitted with H-Beam style outriggers. The addition of a specially placed storage bracket, allows you to store your spade attachment when not in use and without taking up valuable toolbox space. These optional accessories are available from your local distributor. Please contact your distributor for pricing information and to order your spade attachment and storage bracket today.
For more information on this product or other Miller Industries products please contact your local Miller Industries Distributor. Our network of knowledgeable distributors is the largest in the entire towing & recovery industry and they are ready and waiting to help with all your equipment needs.