Longer 3-Stage Heavy-Duty Underlift For Industrial Carriers
Miller Industries offers a longer 3-stage underlift on Long Wheelbase 30 & 40-Series Industrial Carriers.
We are proud to release our newest improvement to the industrial carrier platform with a new longer heavy-duty 3-stage underlift. This new 3-stage underlift is available as an upgrade option on our long wheelbase 30-Series and 40-Series industrial carriers. The underlift offers a 77-inch maximum reach, measured from the end of the bed to the center of the towing forks, and has a lift rating of 20,000 lbs. when fully retracted.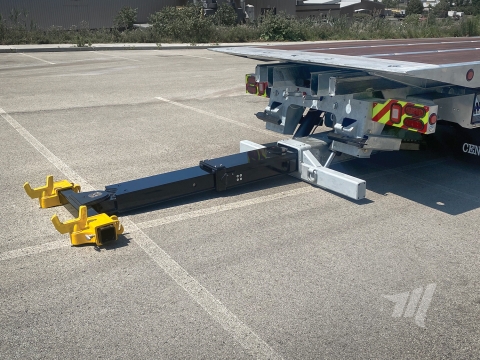 With this new option, towers gain a 10,000 lb. fully-extended lift rating and an impressive 50,000 lb. tow rating.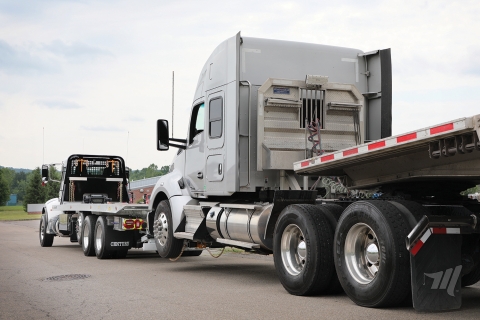 When not in use, the heavy-duty 3-stage underlift is retracted to only 12 inches from the rear of the carrier bed.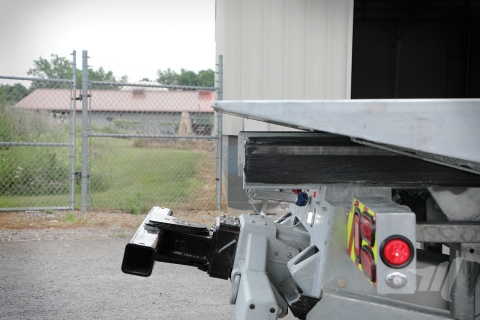 At full extension, the underlift has 33 inches of overlap between each of the three stages adding strength and minimizing flexing when under load. This new underlift uses the same heavy-duty hydraulic extension cylinder that is found on Miller Industries' other heavy-duty wreckers and provides a full 62 inches of travel. The massive 62 inches of travel makes this underlift the longest in the entire towing and recovery industry for this class of industrial carrier.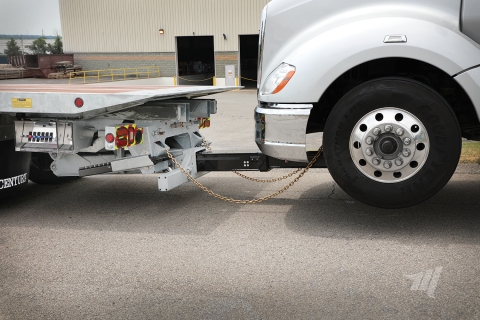 The 3-stage underlift comes standard with removable wheel grids and 6,000 lb.-rated steel L-Arm retainers for towing everything from fixed frame box trucks to automobiles.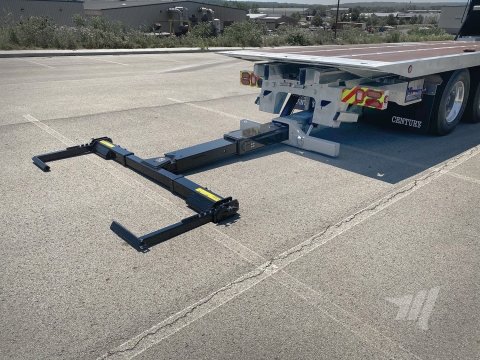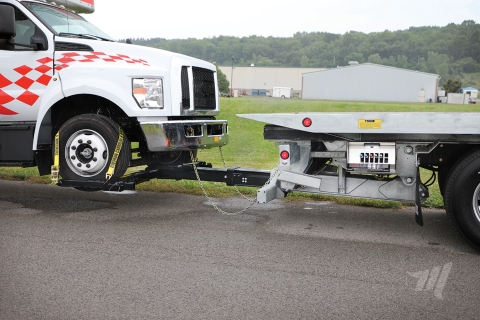 Add the optional attachment for towing forks and the 3-stage underlift is transformed to allow for towing heavier trucks.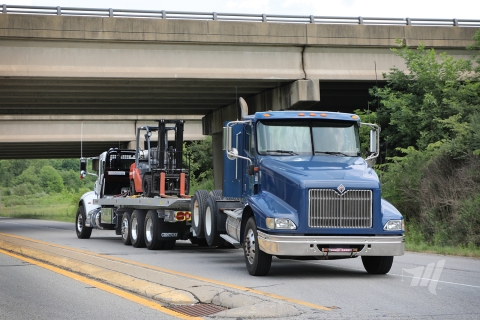 Leveraging a narrow 45.5-inch wide crossbar this heavy-duty underlift has ample clearance to reach between rear tractor axles during rear tow applications. This new underlift option is available for all new orders of long-wheelbase 30 and 40-Series industrial carriers.
For more information on this underlift option or other products please contact your local Miller Industries distributor- they are ready and waiting to help.
Topics: miller industries, Century, Rollback, Car Carriers, New Product, Industrial Carrier