Rotator Heavy Winching From the Rear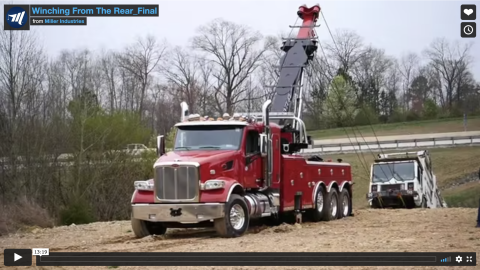 In this video, Tom Luciano walks us through the best practices for heavy winching from the rear of a rotator. This video covers many good points in order to help maximize the effectiveness of your rotator. We demonstrate using a Century 1150 50-Ton rotator, but these tips apply whether you are using a 35, 40, 50, 75, or 100-Ton rotator and some tips even apply to integrated heavy units.
For more information on this product or other Miller Industries products please contact your local Miller Industries Distributor. Our network of knowledgeable distributors is the largest in the entire towing & recovery industry and they are ready and waiting to help with all your equipment needs.