Rotator Manual Override Controls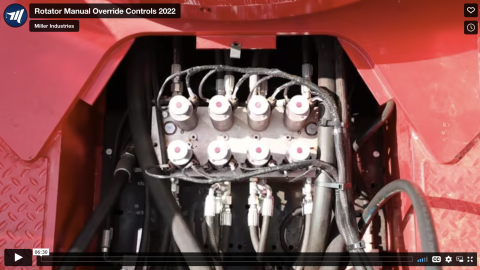 This video teaches how to operate the manual override controls on a Miller Industries rotator. We cover the PTO override, the outrigger overrides, and how to override the main controls for the rotator.
For more information on rotators, troubleshooting issues, or manual override controls for rotators, please contact your local Miller Industries distributor.