Rotator Rumble: Anchoring & Winching from The Rear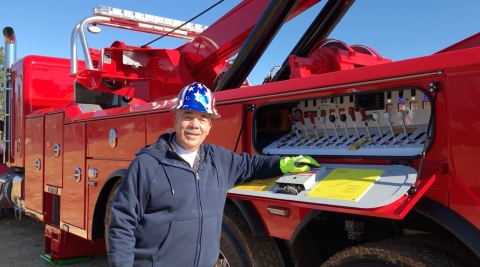 In this video, our own Tom Luciano demonstrates some helpful techniques to maximize your rotator recovery capabilities while winching a heavy load from the rear of your rotator. In this demonstration, Tom also covers some tips around anchoring your heavy rotator and demonstrates why this is important to ensure efficiency is maintained during the heavy winching process.
For more information on this product or other Miller Industries products please contact your local Miller Industries Distributor. Our network of knowledgeable distributors is the largest in the entire towing & recovery industry and they are ready and waiting to help with all your equipment needs.