LETS LIGHT IT UP!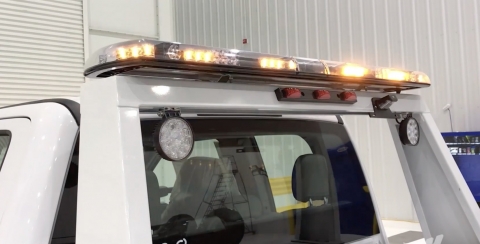 Miller Industries offers multiple light bar options for your heavy, medium, and light-duty wrecker. This video showcases the latest technology from ECCO and how the 12+ Series light bar could be a good fit when accessorizing your wrecker. The ECCO® 12+ Series light bar, offered by Miller Industries, comes in both a 60" and a 72" length to fit multiple wrecker platforms. In this video, and with the help of our friends at ECCO, we discuss the multitude of options for customizing your lighting patterns and LED colors. We also talk about how the light bar features dual voltage compatibility for both 12-volt and 24-volt truck chassis, and why this is important. The ease of maintenance is another unique feature covered in this video, as it helps make the ECCO® light bar a great match for your Miller Industries® wrecker or carrier.
For more information on the ECCO® 12+ Series light bar, please visit the product page on their website: http://www.eccoesg.com/us/en/products/Lightbars/12Series
Contact your local distributor for pricing or to order your new ECCO® light bar or wrecker today.